MVI AudioVisual Software Suite 10.6
16 December 2021
Today we release the next step in complete conference automation with the MVI AudioVisual Software Suite 10.6. Working closely with our customers and partners, we were able to create highly demanded new features.
Besides many under-the-hood-improvements we can present you the following list of new features in 10.6: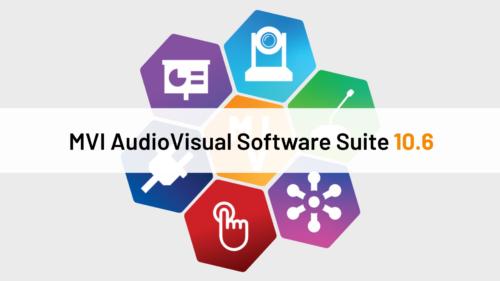 Android support for EasyConf Connect
Now available on Windows, macOS, iOS and Android for full bring-your-own-device support. Get your council ready to have proper online/hybrid council meetings.
EasyCam Standalone
Ideal for installations where no conference control is required. Available for all supported conference systems. No external hardware (like a video mixer) required. Very powerful for recording/streaming and integration with Teams/Zoom. Direct RTMP streaming.
Software licensing
Allowing easy to deploy demo and trial licenses. Please get your demo now!
Multilingual user interface
All end-customer user interfaces can now easily be translated. Our example user interface is now available in English, German and Dutch.
Upcoming news and vacancies
Keep yourself up to date about our solutions, our activities and our vacancies; please follow us on LinkedIn and have a look at the news section of our website. There you can also find our vacancies, partnership announcements and information about upcoming events, like the ISE 2022 in Barcelona. We'll keep you posted, thank you for your interest!