Shure MXC is now fully supported
7 November 2022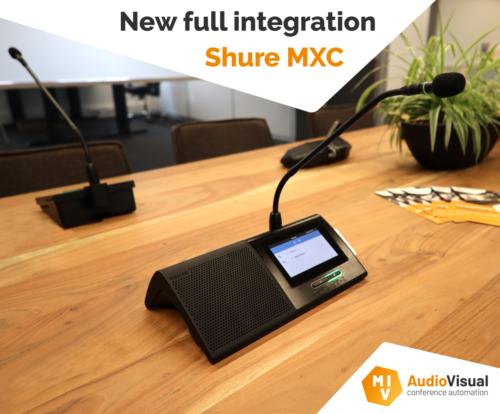 We've recently added full support for the Shure MXC series! Does your customer have a Shure system and do they want to use advanced conferencing features? Please have a look at EasyConf.
Our software based video control and video switching software is available for Shure MXC too. This operatorless system gives you the utmost smooth and attractive recording and livestream of your meeting.
Allow remote participants to join the conference system of Shure from home through EasyConf Connect. Participants become part of the Request To Speak list, voting sessions, speech time and more.
Read more about our product suite and Shure here: EasyConf and Shure