Upcoming tradeshow: InfoComm 2023 in Orlando, Florida
13 June 2023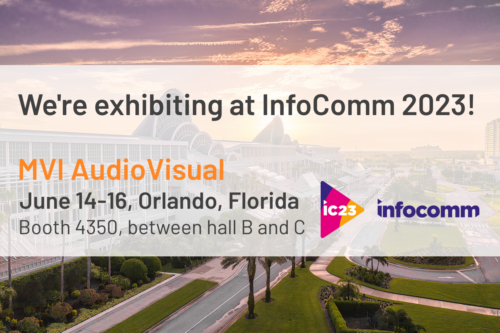 This week InfoComm 2023 in Orlando kicks off and we are there!
Find us at booth 4350, between hall B and C, to learn anything about how we can help you to make the most out of your conference system or camera control system. Ranging from 'just' the automated camera control and switching solution to the full blown all in one meeting management and remote participation solution.
Follow this direct link to our booth in the floor plan.
Come over to talk to Michiel van Ingen, Alexander Teusch, Alain Poort or Martin van der Kley CTS-D, DMC-E-4K