Skaarhoj integration available in EasyCam
10 September 2020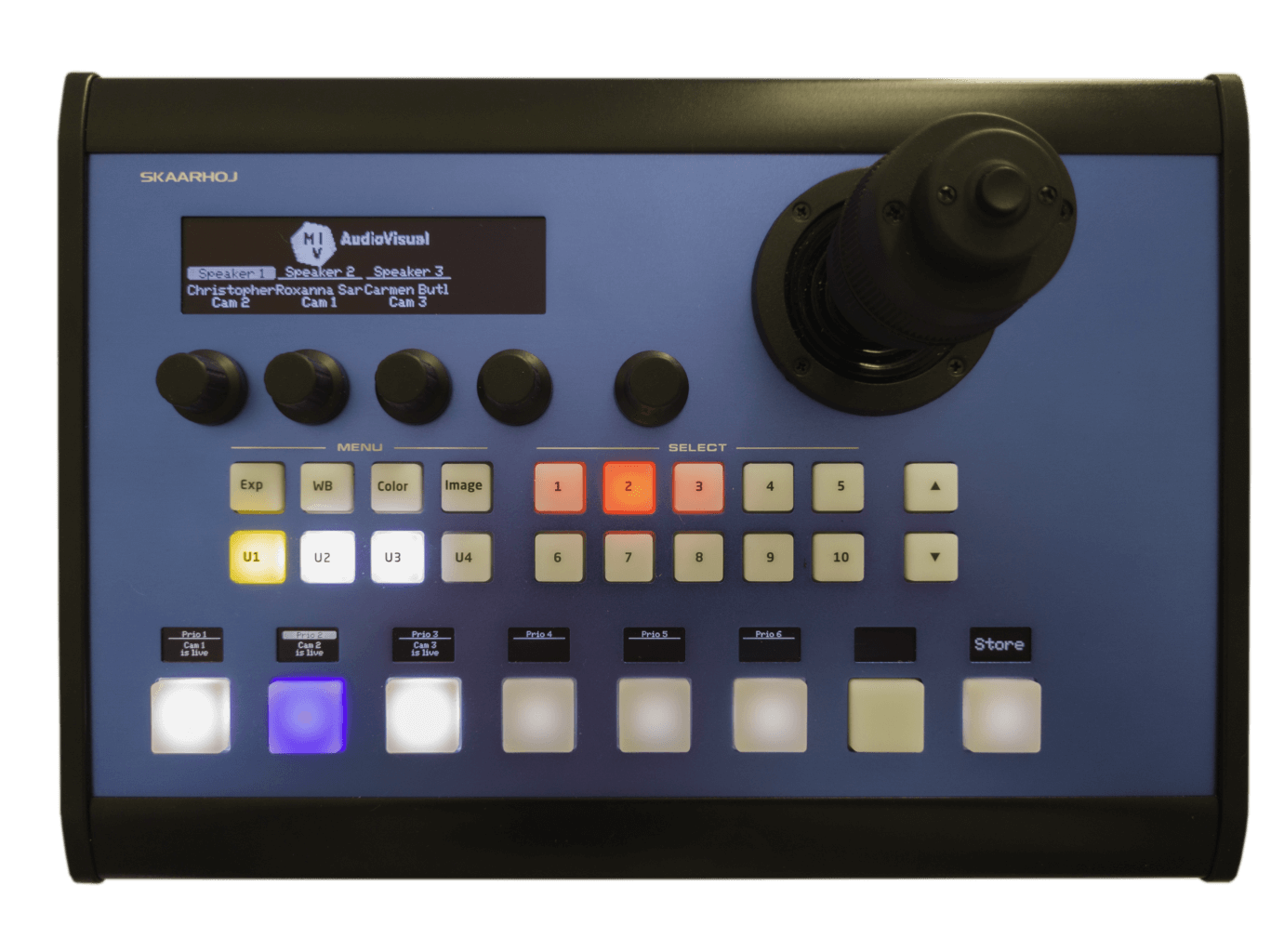 The power of our products is flexibility. For full control over our camera control features, we made an integration with Skaarhoj PTZ Pro!
Our fully automated PTZ camera control engine works with many pro-AV PTZ cameras on the market. This can be HD-SDI based or H264/H265 based PTZ cameras. From Full-HD to 4k60.
Brands and models can even be mixed in your setup, where maximum 24 camera's can be switched and controlled at the same time.
If you still need to control the cameras by hand, nothing beats a professional PTZ controller. All prepositions, speakers and cameras under your control!